WHAT?                    HOW?                       READY?

               What can we do for you?                                      How does all this work?                                             Ready to schedule an appointment?

       In Home Appliance Repair

       All Brands & Models

       Mon-Fri 9-5pm  

Range / Stove / Oven Repair

Just make an appointment, we send a technician to your house.  He will look at your appliance and tell you his diagnosis of what is wrong.   

He will then tell you what the cost of the appliance repair would be (additional parts+ labor) if you choose to fix it.  Most repairs can be done the same day if it is a common part.  

If we have to order a special part and return, you do not get charged another service call.

Appointments are a 

2 hour window

from the time you schedule for.

PAYMENT IS DUE AT TIME OF SERVICE (check preferred)

908-283-1482 | 5 Lyons Mall #197 Basking Ridge NJ 07920 | Service@PitstopAppliance.com

Need an experienced appliance repairman?

For fastest service, Schedule Online, It's easy.

Mon-Fri 9am-5pm, with 2 hour arrival windows.

Read over 700 reviews from your neighbors!!

Thank you for supporting your local small businesses

Pitstop Appliance Repair Service in New Jersey.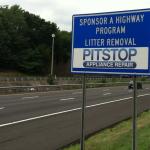 We support the community!!